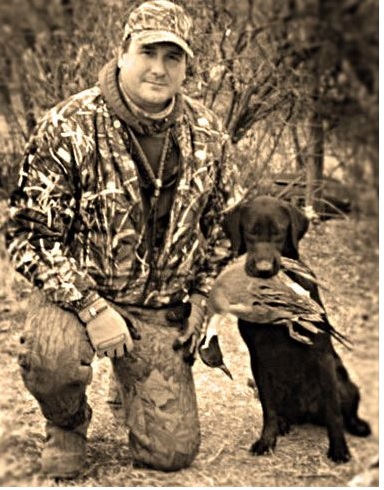 About
Joe is the founder of HuntEmUp.com, The Worldwide Sporting Dog Superstore, WaterfowlDecals.com and Owner of Bull Valley Retrievers, Northern Illinois Retriever Training, specializing in all-breed obedience and Retriever Field and Gun Dog work. Joe brings to the table years of training and hunting experience as well as knowledge of the latest hunting and training products on the market, to help you make your hunt and dog the best he can be.
My Story
It was in 2004 that I took my love of Hunting, Dog training, a passion for conservation, and the fascination of the great outdoors and turned it into a successful business venture. When I started training my third retriever, I found a lack of professional training assistance and searched for a manufacturer of remote training launchers to assist in the young dogs training. It was at this point that I realized a void in the market for quality Gun Dog or Sporting Dog training products at reasonable prices...
...and shortly afterwards - HuntEmUp.com was created.
HuntEmUp.com has since serviced myriad numbers of customers, around the globe. J.M. Scarpy Enterprises, LLC and HuntEmUp.com are dedicated to offering the best products and the best prices. The quality products carried have been developed and tested by professional hunters, trainers as well as our Pro and Field-staff. Products made in the United States of America are offered as often as possible. Since the inception of HuntEmUp.com I have also acquired WaterfowlDecals.com. WaterfowlDecals.com offers a huge assortment of outdoor related cut vinyl images for many uses such as Windows, Coolers, Trailers, Laptops and more. What makes Waterfowl decals different is that the majority of its classic decals are not only highly detailed, but are protected and have been copyrighted.
We are proud of our reputation and image that we have built and continually work to maintain, in the Hunting and Dog training industry.
HuntEmUp.com.....it's what we do!
Thanks for your patronage!
Joe Scarpy
Next Steps...
For more information on Dog Training Supplies or Dog Training Services, feel free to contact at mailto:sales@huntemup.com or 708.341.2576.